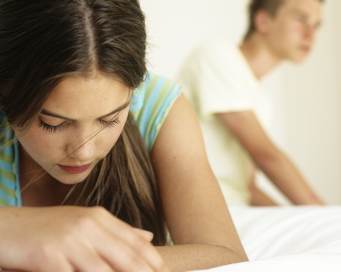 Maybe a date with a new guy will give you the fear of its own. Trauma and do not easily believe the man is one of the reasons you're not ready to date. Consider the other reasons cited from Your Tango.
1. Still thinking of the former
Probably not rare for you to wonder how the reaction of the former when know you have a new job or even hope that he suffered because of the relationship that you interlace aground in the middle of the road. If the former is on your mind every day, it means you're not ready to back out.
2. Always discuss the former
If you have always dominated the conversation about the former, it means you are not yet ready to accept a date invitation. Ask a friend to remind you to avoid talking about the former. Usually you do not realize discussing the former too often.
3. Trauma
The pain is not relieved still leave their mark and make you afraid to have a commitment with someone new. Instead, luankan time for yourself and try to open yourself to make friends with many people. It can help you eliminate the trauma of the past.
4. Competing with the former
You feel compelled to get a date prior to precede the former. That's a sign you are still jealous and restless. Begin a relationship without any anxiety because they want to compete. Eliminate bad behavior because it will become a habit, always looking for 'coupling' new just for the attention of the former.