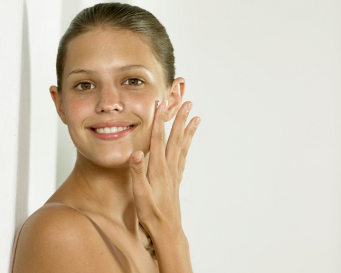 Every woman would want her face looks clean and bright. To get it, not enough to just clean your face and applying the cream morning and night cream on a regular basis.
Bharti Vyas, holistic beauty and health experts in Britain say, first and foremost rule for glowing skin is insufficient intake of water in the body.
Women who engaged in the world of beauty is more than 25 years suggest to drink plenty of water. Water can cleanse the system and helps the body keep moisture longer.
"Drink a glass of water before bed and go get a bottle of water near the bed to prevent dehydration during the night," said Bharti, as quoted by the daily mail.
Besides drinking water, facial cleansing rituals are also significant. Use a mask cleanser (cleansing mask) twice a week for a maximum clean face. Cleansing mask function to get rid of dead skin and dirt that can not be cleaned with soap or regular cleaning lotion.
"Cleansing mask also helps remove opaque and absorb excess oil. So that skin feels fresh and clean down to pores," Bharti added.