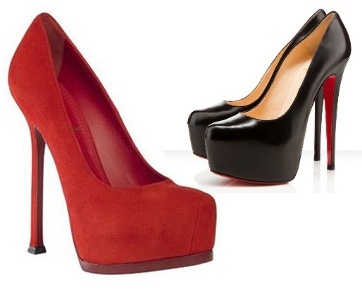 far more Christian Louboutin talks about his demands to Yves Saint Laurent. But now finally, YSL would like to open your mouth about copyright demands red-soled shoes.
As quoted from Fashionetc, demanding Louboutin YSL sell shoes that are very similar to his trademark, red-soled shoes. But YSL said that shoes with red soles of Louboutin already exist before create it.
"Sol red is a very common design feature for decorating the footwear worn, red-soled shoes have been worn by King Louis XIV in the 1600s and a red ruby ​​shoes worn character Dorothy in the movie 'The Wizard of Oz', says spokesman YSL party.
YSL party not only to comment on the posted tuduhanan Loubiutin. Demand that they were behind the designer shoes were on charges of fraud which says that the red soles of hers is 'exclusive'.
"As an industry leader who has devoted his professional life to women's footwear, Louboutin should know all about the dozens of red-colored footwear before he was sworn say that is wrong," added the spokesman.