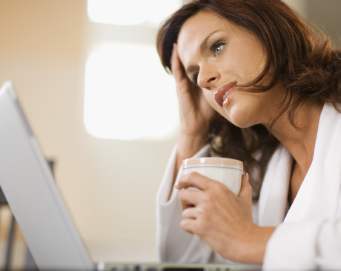 The sophistication of the technology is now a mainstay of new mothers. According to research, currently 1 in 5 mothers choose to find answers on the internet for things that he wanted to know about parenting.
It was revealed from a study conducted by the National Childbirth Trust (NCT). According to the study, new mothers now prefer to search the internet on various questions that they do not know the answer, especially about children and families. For example, on feeding and sleep patterns.
These women are now dependent on social networking sites such as Mumsnet and Net Mums. Of the sites that they get advice about the child.
The survey results also showed that more than three women currently living apart from their parents or relatives first childbirth. 1 in 4 women also claimed not to know other parents who live near them.
Reported by the Telegraph, followed by the 1000 survey respondents. Most of the mothers who became respondents also said they rely on social networking sites like Facebook and Twitter to keep in touch with their friends.
"New moms often feel isolated and lonely after giving birth to her first child and although they received support through the virtual world, actually there is no direct interaction with other parents who live near them," said Sally Horrox of NCT responded to the survey results.
The findings, according to Sally NCT ​​quite apprehensive. He worried a lot of mothers who do not know where to go and meet with anyone near their residence in the first five months after giving birth. Whereas direct support, with talk of new mothers needed to avoid the baby blues.