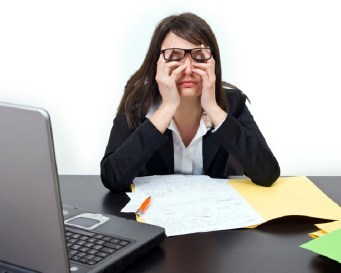 Office is the place to make money. But there also could be a source of disease. Until a new study reveals women are more often absent because of ill offices.
Reporting from Genius Beauty, office indoor air flow can spread the virus. Air conditioning, lack of doors and windows can transfer bacteria and germs. Unfortunately, women who are weaker and easily contract the disease. This was revealed by a study.
Studies conducted Benenden Healthcare Society has indicated that women are more often sick than men. The womenfolk were often not even be able to come to work.
Reported by the Daily Mail, The research is supported by analysis from the University of Helsinki in Finland. A total of 7000 workers surveyed, 46 percent of women more frequently take sick leave than their male colleagues.
"Men tend to break away from the flu and went to the office, while the women lead by taking sick leave,"said Lawrence Christensen, the head researcher of the Benenden Healthcare Society.
While men are more easy to cure the illness, but women are more dedicated to his work. The women feel guilty if tida come to work. Sometimes they force themselves to come to work and do not want to succumb to the disease.
While the man, it's easier for sick leave, when a mild illness. So they tend to often be called superior because it has a bad track record.