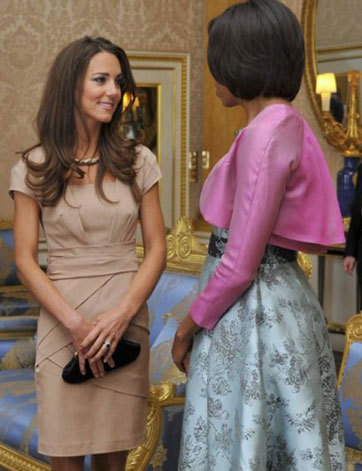 Duchess of Cambridge seems to really be a new role model in dressing the women of the world. The proof, after a variety of clothes he was wearing a prey, now wear one more dress that demand.
Reported by the Telegraph, the clothes are designed Reiss dress she wore when he met U.S. President's wife, Michelle Obama last week at Buckingham Palace. At that time, Kate was wearing a dress 'Shola' brown retailer Reiss output.
According to Reiss, people immediately look for a dress for a few hours after they knew. So his best-selling, up-to online shopping sites Reiss was damaged. Dress it had now been sold out.
People who have successfully bought a dress that seems to really understand that many are still searching for clothes '​​Kate Middleton'is. Currently, a similar dress that originally sold for £ 175 was auctioned on eBay for 600 pounds, or approximately USD 8 million.
Clothes that are claimed to be auctioned have not worn and still has tags. So you are interested in buying the clothes, just immediately go to the eBay site.